The relaxation stages of each modality, Reiki,
The Six Qigong Healing Sounds, Meditation and Chair Yoga, bring forth a connection to the breath and builds a bridge to the inner self.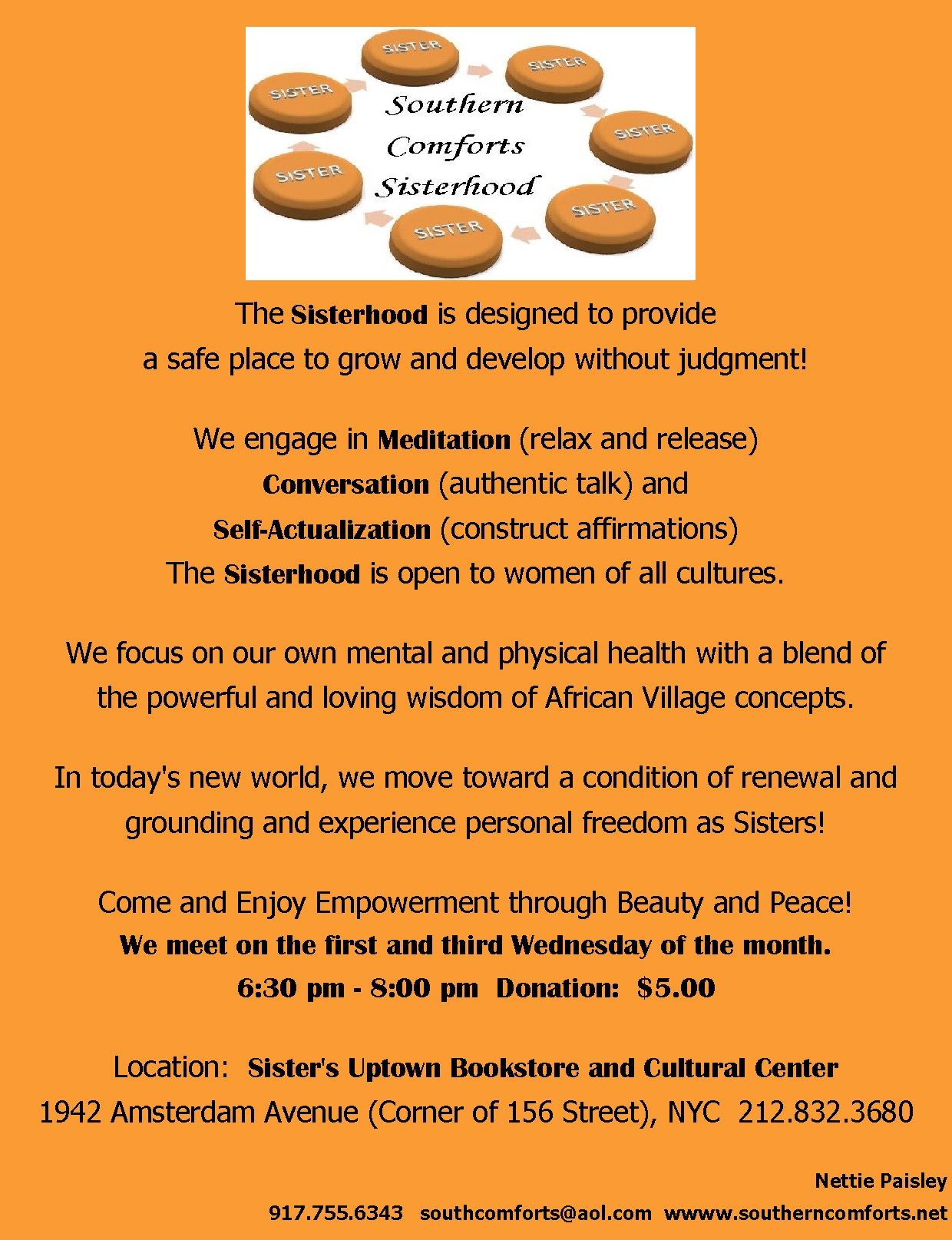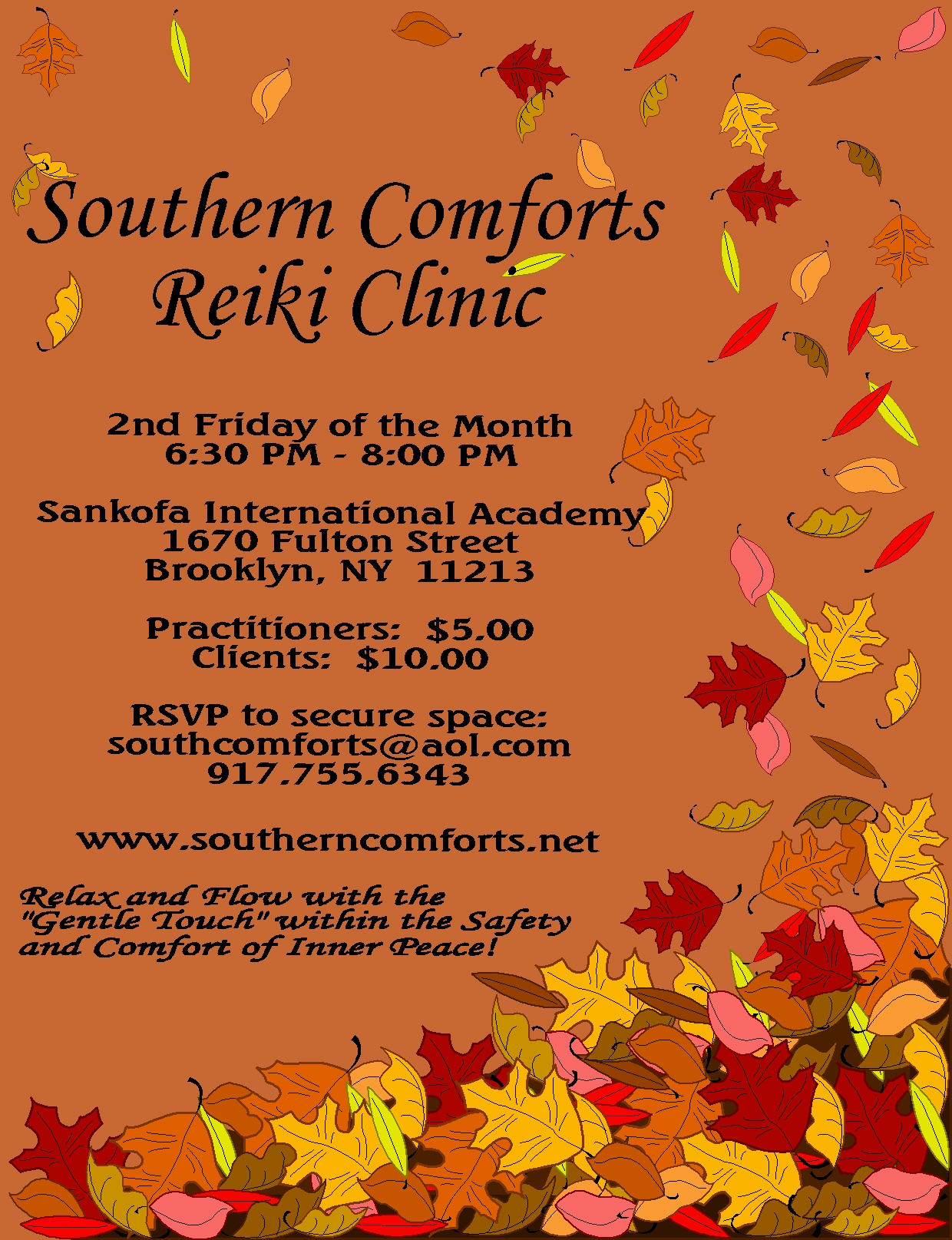 The Southern Comforts Reiki Clinic will include Reiki Masters, Reiki Practitioners; as well as Reiki students-in-training.
All will work together as a team to maximize an amazing 10 minute session infused with peace and love.
In our serene space, your pain, stress and tension will move on to relaxation and gratitude..
We want you to leave feeling rejuvenated in mind, body and spirit.
Clients gain a wealth of wellness including literature.